Berkeley Life Professional
At Berkeley Life, we are committed to spreading awareness of nitric oxide's role in healthy aging. We are focused on offering science-backed, state-of-the-art nitric oxide solutions to healthcare practitioners in support of optimal patient outcomes.
Berkeley Life products are backed by peer-reviewed clinical research, and we work with industry-leading clinicians who guide us in all areas of the company development.
Quicksilver Scientific
In one word: Bioavailability. We've mastered the science of the nanoparticle using proprietary technology to develop and manufacture a variety of chemistry-specific nutraceutical carriers including liposomes, nanoemulsions, nanoformulations, and self-emulsifying delivery systems (SEDS). Our Quicksilver Delivery Systems® rapidly carry nutrients to the body, bypassing digestive constraints for optimum absorption.*
Life Priority
Since 1994, Life Priority has recognized the importance of sourcing high quality supplements for our customers. Selectively chosen for quality, and backed by scientific research, Life Priority supplements are made to complement a healthy and active lifestyle. The scientists behind Life Priority, Durk Pearson & Sandy Shaw – Life Extension Scientists & Designer Food™ Formulators are independent experts in anti-aging research and brain biochemistry and have many awards including the Award for Excellence in Health & Education from the Association for Holistic Health, for individuals who have made special contributions to biomedical aging research.
Educating our customers in multivitamins and supplements that can improve your health and serve as a great way to add years to your life.
Life Extension
With Life Extension products, you can count on the highest quality, backed by science, and formulated using only the finest ingredients. When you put something in your body, you should have complete confidence you're getting the nutritional benefits your body deserves. At Life Extension, The Science of a Healthier Life means we deliver exceptional products and real results.
WellevateSM by Fullscript
Here at wellevateSM  we are focused on delivering the brands, resources & services to help support integrative health practitioners provide the best possible care to their patients. Emerson Ecologics and Wellevate are now part of Fullscript. As one, we're poised to offer practitioners and their patients a simpler path to lifelong wellness – reaching more people with an unmatched experience and catalog.
BodyHealth
As a lifestyle brand, BodyHealth is committed to bringing you a variety of products for daily health, many of which have been enhanced with PerfectAmino to give you the extra benefit of Essential Amino Acids so you get even better results.
In addition to PerfectAmino to build new protein, muscle and collagen, BodyHealth has a complete line of supplements to help you with daily health, such as a Complete Multivitamin, products for Hydration, Sleep, Digestion & Gut Health, Immune Support and much more.
SafaLab
For more than 25 years, SafaLab has consistently offered the world's highest quality, cutting edge, scientifically-validated line of health enhancing products available for the benefit of people who want to "survive and thrive" through life. Satisfied customers include medical professionals as well as the informed public. Detailed product descriptions and detailed scientific rationale available upon request. SafaLab offers products that deliver!
Magnascent
We are the Magnascent Division of Shield Bearer, Inc., which was incorporated in Texas in 2007. This corporation was formed in order to function as the legal entity investigating, producing, and distributing this unique form of iodine, called Magnascent Iodine.
John Brookshire and his wife, June, are the primary owners of this corporation. John was an aerospace engineer, with a strong interest in holistic health. John researched the process and formulated this consumable form of nascent iodine.
The original purpose was to supply a product that could be used to help treat iodine barren areas, but as John shared his iodine, word spread of its encouraging results in a variety of applications. This led to the need to produce more and more product and to accept payment for the iodine. Research and development of this iodine product is ongoing, having started with various universities and currently expanding to projects which investigate its use and how to explain the properties of this product scientifically.
Master Supplements
U.S.Enzymes and Master Supplements became collectively stronger when we joined together to offer practitioners more quality probiotic, enzyme, and fiber-based formulas. We are also excited to partner with Tomorrow's NutritionPRO and the Hedron brands, who share our values of high-quality, honesty, and helping people.
Hedron Life Source
Our Patented Hedron Cell Shield is the only device of its kind in the world which addresses both EMF and HEATING problems simultaneously by adopting a unique and proven Mineral and SCALAR TECHNOLOGY. While many similar EMF shields or 'protectors' end up jamming incoming calls and affect the tonal quality, the Hedron Cell Shield does not.
It is 'impregnated' with a frequency called Scalar energy, which matches the earth's beneficial frequency of 7.83 Hz. This frequency is also called Schumann's Resonance, a highly beneficial frequency. Thus, using the shield has the capacity to physically and mentally enhance a person's BioField and physical body/organ systems.
The Hedron Body Shield and the Hedron Pendant also contain the same wonderful SCALAR TECH that the Hedron Cell Shield does, but it has the additional benefit of Shungite, an ancient premium mineral known to further enhance the human BioField when worn on the body.
Ona's Natural
Based in sunny Long Beach California, Ona's Natural Progesterone Cream LLC was created in 2012. Our role is to ensure our vision and high standards by overseeing daily company operations. Customer satisfaction is our primary goal. A sale is complete, only when you are satisfied.
Advanced Bionutritionals®
Advanced Bionutritionals® is a cutting edge line of nutraceuticals. We work closely with our suppliers and our manufacturers to ensure that your supplements are made with fresh, quality ingredients following good manufacturing practice guidelines.
Our highly qualified team is always researching new and better ingredients to ensure safe, effective health solutions for you.
DiscountedLabs
At DiscountedLabs.com we believe that knowledge is power. We believe that educated patients can take charge of their health and are able to discuss health issues more effectively with their physicians.
Many people find our prices lower than their insurance co-pays for lab tests. Since we do not require a doctor's visit, you can save money on physician visit copays. Some people have found out than their insurance companies are not willing to pay for certain blood tests or the blood testing required frequency for proper monitoring. That is where DiscountedLabs.com comes in to provide affordable online blood tests so that you can take charge of your health.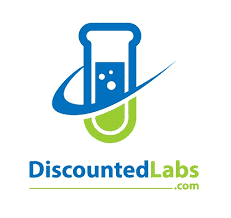 Discount code:  CAROL10
Discount code: CAROL15 – Orders over $100
Integra Nutrition
The founders of Longevity Sciences have led award winning companies in the natural health industry and have a true passion for it.  They realized however that practitioners and patients alike are looking for something new and for products that produce tangible, measurable results.
They also realized that they weren't getting any younger and it was highly likely that others weren't as well.  In fact the majority of us are in fact getting older and becoming increasingly concerned and arguably smarter about our health choices.
So they went on a quest to discover what the world offered as a solution to this aging epidemic.  They found a plethora of creams and lotions to smooth things out, surgeries to tuck and lift saggy parts, drugs being repurposed, or renamed rather, to appeal to aches and pains of aging body parts, biotech firms with drug based solutions yet to hit the market (if ever) and the science of in vitro tissue regeneration to grow organs to replace the ones worn out in your body.